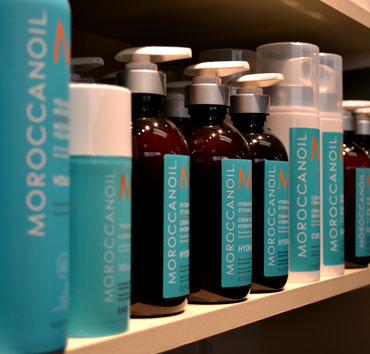 Moroccanoil
Moroccanoil has become a hair care industry sensation embraced by celebrities, runway stylists and women the world over. Morrocanoil products are antioxidant infused, nutrient rich, innovative formulas that are unmatched and provide dramatic results.
The salon-exclusive, Moroccanoil Treatment line includes solutions for every hair need. The formulas not only leave hair naturally smooth and shiny, but also improve its actual condition to make it stronger with each use.
We invite you to experience Moroccanoil and discover the performance behind the headlines.